Drawing Families into our Community
This article is adapted for ACSI Europe from "Draw Families In—And Keep Them Coming Back" by George Jacobus on the ACSI Blog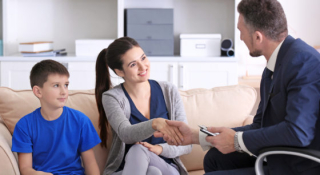 Although many families in our communities may have a choice of good schools for their children, some have chosen our Christian schools. Why have they chosen our school over another? What sacrifices are they making to continue at our schools? How can we retain these families and attract other families to our quality Christian schools?
The short answer is that while there are a lot of great places to receive a good education, the experience students and families have is what sets our schools apart.
It's All About the Connection
While educators focus on a lot of critically important things—like imparting a biblical worldview to students and providing top-notch academics—let's take a few minutes to consider the parents' perspective. If my child is in an environment where they are thriving, I am going to do whatever it takes to ensure they remain there. If my child feels disconnected from their classmates and teachers, I am far less likely to re-enroll. And, we all know disconnected kids do not learn as well. In fact, there's plenty of brain research telling us that kids who are not engaged at a heart and emotional level cannot retain information as well as those who are.
This means that along with the everyday "business" of schooling (like selecting curriculum, interacting with students, and scheduling events) it's important to think about the culture you create at your school and in your classroom.
Three Practices to Draw Them In
As we've served hundreds of Christian school educators, we have identified three practices that, when done consistently, draw families in and keep them returning:
1. Intentional Focus – Educators intentionally think through the culture they want to create at their schools and in their classrooms. They have defined the first impression they want to have with students and parents, they think about ways to lower kids' fears and anxieties so performance will increase, they have a plan on how to appropriately handle misbehavior, and they choose to be positive and focus on the future.
2. Resilient Routines – Educators don't just think about their culture, they build routines to create a great culture. They routinely affirm students for behaving appropriately, they consistently greet students at the door, and they continually explore how their students are doing socially, emotionally, and academically. Those routines lead to a consistent experience for all students—not just the ones that are easy to like!
3. Steady Growth – Leaders are learners. They are always thinking about the skills they need to improve to make a deeper impact. They seek feedback from both peers and students, they evaluate their week in terms of "better" instead of good or bad, and they purposefully give themselves the gift of 20 minutes a week to put together and implement a growth plan for their own professional development.
As we begin a new school year, will you take the time to think about the ways you teach and lead this year—and how those might create positive experiences for students and families? With intentionality in this area, your classroom and school can have an impact that will profoundly shape your students for life.
---
About the Author
George Jacobus is the director of Kingdom Impact at Integrus, where he works with Christian schools and church ministries in the US to help them get specific about their growth, take action that will really make a difference, and accelerate leadership and maximize their Kingdom impact. George was born and raised in Dallas, Texas, and has spent 20 years working with students. Beginning in 1998 as an intern at his home church, George has had the opportunity to influence thousands of students. His passion is helping people reach their full God-given potential so they can lead their sphere of influence well. He can be reached via email at george@integrus.org.