Course Offering - Impact of the Christian Worldview on Teaching
This is the 2nd course in our series of courses on Stephen Kaufmann's book "First the Foundation".
Course Summary:
There is no such thing as "neutral" teaching. Our worldview determines the way we teach. During this course, we will study the teaching process and how the teacher applies a worldview in through their character, their calling, their attitudes and their activities in the classroom.
Course Title: "Impact of the Christian Worldview on Teaching"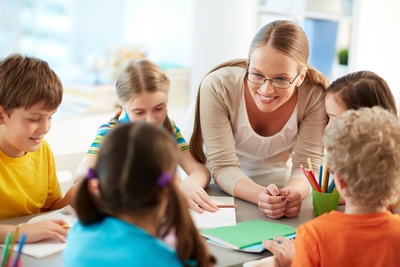 Course Format: online professional development at: https://acsieu.org/moodle
Course Language: English
Length of Course: 4 weeks (about 3-4 hours/week)
This course is available to anyone interested in understanding the student from a biblical perspective. You do not need to be a member of ACSI or even be currently teaching. We require a minimum of 10 participants to begin the course. Please contact us for more details or questions.
Participation requirements and costs:
Time frame and requirements: 3-4 hours per week for 4 weeks (for fluent English speakers) which equals 12 class hours of instruction (2 Continuing Education Units)
Course fee: This depends on your ACSI membership status and region. Please see the price chart. Remember that ACSI member schools in Europe receive 2 complimentary 4-week courses each year.
The course fee includes digital versions of the reading materials and a digital certificate of completion.
If you have never taken an online class before or are unfamiliar with these topics, we recommend that you first complete our pilot course, The Mission of the Christian School.
You can view more details in the course syllabus (link below).
Course Objectives: Participants will…
Articulate the difference between a Biblical and a non-Biblical approach to teaching.
Identify the roles of the Christian teacher in the learning process.
Describe appropriate methods of integrating a Biblical worldview in their teaching.
Evaluate their own attitudes and approaches to teaching and learning.
Prepare a personal strategy for professional development that demonstrates their integration of a biblical view of teaching.
Comments about this course from some of our participants:
| | |
| --- | --- |
| Liviu (Romania) | It was a good reminder of what biblical integration is. As a result of this online class, I understood better the concept of biblical worldview and how it should shape all the subjects that are taught in the school. I have started to make some steps toward making this a reality in my school. |
| Tanya (Ukraine) | This course was wonderfully structured and organized: I was able to plan my week easily in order to complete all the assignments in time. The way the material was given made the course really clear and specific; the notes and videos for every week were very useful. |