Course Offering - The Mission of the Christian School
This course is our pilot online course offered at a special price.
The Mission of the Christian School, is available to anyone interested. A minimum of 15 participants is needed to open the course for the next date option. Please contact us for more details or questions.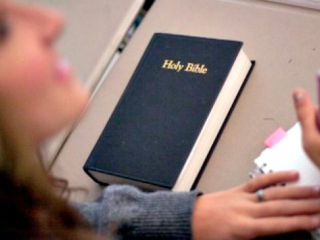 Time frame and requirements: 3 hours per week for 4 weeks (for fluent English speakers).

Scheduled twice each year
Course Description: Both the Christian school and the secular school study the world around them, but they study it from significantly different perspectives and for significantly different purposes. This course explores those differences and helps us clearly articulate those differences in our thought processes and in our communication.
Participation options and costs:
20 Euro registration fee (payable by credit card) includes an electronic certificate of completion for 12 instructional hours. (2 CEUs)

This is a discounted fee for our pilot online course!

There is also an option to participate as a guest and use a generic login for supervisors or administrators who want to evaluate the course. Just send us an email request.
The syllabus is available as a Download. Send any questions by email to paul_madsen(at)acsi.org
Course Intro to Mission of the Christian School from ACSI Europe on Vimeo.
Comments about this course from some of our participants:
| | |
| --- | --- |
| Akash | wonderful online course blessed to be a part of this. |
| Tania | Thank you, very enlightening, engaging, stimulating, from tutor and students |
| Maryam | this course was realy helpful for me. i enjoyed it. i have learnt many things which i will apply in my teaching |
| Lilia | The course was very useful, relevant and fascinating. |
| David | Overall I value this course very highly. The instructor did a very good job leading the course, and he tried hard to encourage more student interaction. This seemed difficult to achive, although whatever amount took place was valuable and stimulating. |