Course Offering - The Mission of the Christian School
This course is our pilot online course offered at a special price.
The Mission of the Christian School, is available to anyone interested. A minimum of 15 participants is needed to open the course for the next date option. Please contact us for more details or questions.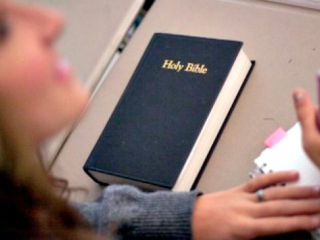 Time frame and requirements: 3 hours per week for 4 weeks (for fluent English speakers).

Scheduled twice each year
Course Description: Both the Christian school and the secular school study the world around them, but they study it from significantly different perspectives and for significantly different purposes. This course explores those differences and helps us clearly articulate those differences in our thought processes and in our communication.
Participation options and costs:
20 Euro registration fee (payable by credit card) includes an electronic certificate of completion for 12 instructional hours. (2 CEUs)

This is a discounted fee for our pilot online course!

There is also an option to participate as a guest and use a generic login for supervisors or administrators who want to evaluate the course. Just send us an email request.
The syllabus is available as a Download. Send any questions by email to paul_madsen(at)acsi.org
Course Intro to Mission of the Christian School from ACSI Europe on Vimeo.
Recent comments about this course from participants:
My most valuable takeaway has been the clear definition of a Christian school, the centrality of Christ to the teaching /learning experience. This definition was sharply drawn out for me, and is something that is in focus as my next major task.

Being able to interact with like minded people in different Christian Schools helped me to appreciate and learn from what others are doing. I was also able to critically look at my own schools mission statement. This course helped me to critically study all the activities we offer and to put them down in writing and see how they all work together in developing a Christ centred child.

Course materials broadened my perspective of Christian education. Participating in discussion forums helped me to learn from others and for me to share my experiences. Final peer assessment helped me to critically look at my school's mission statement and to think of ways to improve it to become more central in equipping students to love and serve God. Mission statements from different schools helped me to appreciate our unity in diversity in Christian education.