Christian School Improvement Platform
The ACSI Christian School Improvement Platform (CSIP) is a community where ACSI member schools can engage in self-assessment, define strategic goals and contribute to strategic development in partnership with other schools as they implement a Christian vision of education.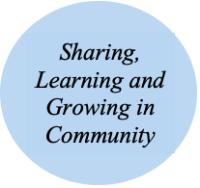 CSIP Standards provide a set of indicators for schools to evaluate their current vision for Christian education and its implementation at multiple levels. Understanding that each school is unique and in a long-term process of growth and maturity, this self-assessment helps to strategically set goals for improvement using terms common to ACSI schools around the world.
This article provides you with an introduction to the process and various elements of the platform. ACSI Europe consultants are available to answer any questions you have and provide support as needed.
This platform will be introduced at IELC 2021. All conference participants will receive complimentary access to this platform from March 3 to August 31. This is a testing phase where we will request your feedback prior to the official launch of CSIP on September 1, 2021. After September 1, 2021, the platform will be made available to member schools for an additional fee when renewing annual school membership.

The CSIP Standards
The self-assessment is divided into five standards. Each of the standards describes a domain or area of focus for school improvement, and the rationale for including it in the self-assessment process for a Christian school.
Standard 1: Philosophy and Foundations
Standard 2: Leadership and Personnel
Standard 3: Teaching and Learning
Standard 4: Spiritual Formation
Standard 5: Strategic School Improvement Plan
Each standard has 4-6 indicators that identify an aspect of quality for a Christian school related to the standard. The self-assessment involves the school reporting its level of development on each indicator. Each indicator has a related set of four descriptors, presented in a rubric, which the school uses to determine the extent to which its operations are consistent with the indicator.
For each indicator, the self-assessment team reports their school's level of development as:
Forming: the school recognizes its need to take significant steps in this area.

Developing -the school has taken steps towards quality practice but identifies a significant need for growth in this area.

Maturing -the school has established quality practice in this area and is ready to share their experience with others.

Flourishing -the school has gone beyond the level of quality expressed in the indicator and is contributing to the growth of other schools by sharing their experience and expertise in this area.
The Process
1) Complete a standards-based SELF-ASSESSMENT.
Use ACSI Europe's purpose-built platform to evaluate your school's current level of development according to established standards.
2) Review self-assessment REPORT.
Once you have submitted your self-assessment, a report will be generated for your use. This report will identify a first and second priority standard for your school to focus their improvement efforts on, and suggest some services and resources that will be of benefit to you. Review this report with your leadership team and other representatives of your school community.
3) Set STRATEGIC GOALS and develop a SCHOOL IMPROVEMENT PLAN to achieve these goals
Use the self-assessment report to develop strategic goals focused on your priority standards. Share these goals with your school community and seek their feedback before entering them into the platform. Work with your school community to develop a school improvement plan that will enable you to achieve these goals.
4) Implement SCHOOL IMPROVEMENT PLAN
Monitor, share and celebrate your progress towards your strategic goals as you implement your plan. Review your goals and make adjustments to your plan as needed.
5) Review progress towards STRATEGIC GOALS
Use the platform to record the activities you have undertaken and the progress you have made each year as you work towards your strategic goals. Review your goals and your compliance with relevant indicators.
6) Complete a standards-based SELF-ASSESSMENT
Begin the process again when you are ready to develop and work towards new strategic goals. This will likely be between 1 and 3 years after your initial self assessment, depending on the circumstances of your school and the nature of the goals you set.
If you have a question at any stage of the process, post it in the CSIP Community page to benefit from the feedback and experience of other Christian school teachers and leaders. Share your expertise by responding to the questions of others.
Setting Strategic Goals
Strategic goals are essential for school improvement. By using your completed self-assessment and latest report, you can help your leadership team focus on key areas needed for growth.
The report you receive based on your self assessment will highlight one or two standards as areas that are in need of attention and growth for your school. Select one of these standards to focus on, and identify which specific indicators within the standard you wish to address.
Your strategic goals should reflect a few areas for focused school improvement. Your progress should be updated regularly to document your work on these strategic goals and to maintain your membership status level.
When you believe you have achieved your strategic goal, re-evaluate your school's level of compliance with the relevant standard and indicators. If you wish to continue focusing on this standard, identify a new strategic goal and repeat the process. If not, complete a new self-assessment to help you decide which standard to focus on next.
Engage with other schools in the ACSI Europe Community as you develop and address your strategic goals. This will provide opportunities for collaboration and mutual support throughout the process of school improvement.