The International Educational Leadership Conference
March 3-6, 2021, Hungary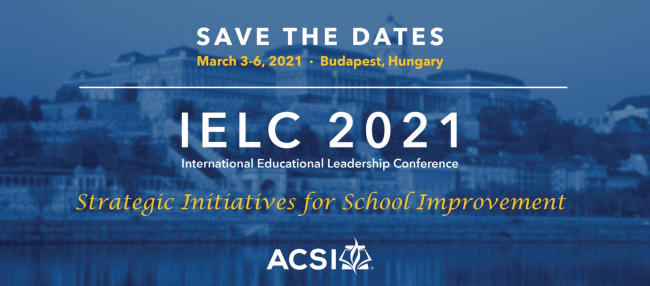 This is the 4th International Educational Leadership Conference in Hungary.
The ACSI International Educational Leadership Conference is a response to a growing desire for developing practical cooperation among Christian school administrators from various countries of Europe. We have hosted the IELC every 2 years since 2015 for participants from more than 20 countries. We are blessed to be able to work together for the promotion of quality Christ-centered education across Europe.
Conference Theme: "Strategic Initiatives for School Improvement"

Register online
Registration will open on July 1, 2020. Please contact acsieurope@acsi.org for special requests.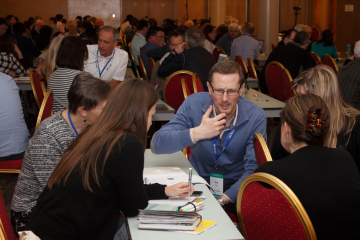 Conference Location:
Danubius Hotel Flamenco, Budapest, Hungary
Address: 3-7. Tas vezér utca, 1113 Budapest
Website: https://www.danubiushotels.com/en/
Conference Goals:
Inspire a shared vision for Christian education globally
Encourage fellowship among Christian school leaders
Encourage developing partnerships for Christian schools
Enhance leadership skills through plenary and workshop sessions
Program Details:
This conference will highlight keynote speakers from various regions.
Workshops will be available, presented by highly experienced and qualified educators working in Christian school settings.
The schedule will incorporate a significant time for networking between schools and schools will be provided a small display area for initiating contacts and partnerships.
The 2019 DRAFT schedule is available as a reference.
We provide simultaneous translation in selected languages during the main sessions after evaluating the participant needs. If you do not speak English, you will need to provide your own translator for school interaction times and workshops.

Educational leaders from 31 countries gathered for this event in 2019.
Workshops sessions on Thursday and Friday
Highlighting school leaders from various parts of Europe
We will soon provide a workshop submission application for interested presenters.
School Partnership Development:
Projected Costs (NOT YET FINAL):
Schools without ACSI membership

ACSI members Western region and international schools

ACSI schools - eastern region (HU, RO, CZ, PL, SK, UA, etc.)

Conference without lodging or breakfast

300 EUR / person

240 EUR / person

165 EUR* / person

Conference with Double room accommodation

420 EUR / person

275 EUR / spouse

360 EUR / person

275 EUR / spouse

290 EUR* / person

275 EUR / spouse

Conference with Single room accommodation

510 EUR / person

450 EUR / person

360 EUR* / person
* These ACSI members receive a scholarship to help cover the costs of this conference.
* A 5% discount is available for groups of 5 or more participants from the same school.
Conference fees include:
Conference without lodging or breakfast: lunches on Thursday and Friday, evening meals on Wednesday and Friday, 2 coffee breaks per day, all conference materials and registration
Conference with Double or Single room accommodation includes the above plus lodging for 3 nights, 3 breakfasts and access to the pool and hotel facilities
Spouse registration

only

includes lodging for 3 nights, 3 breakfasts, evening meals on Wednesday and Friday and access to hotel facilities.
If you need accommodation for up to 3 nights before or after the conference, please contact us to arrange the extra hotel nights at the same discounted rate.
Contact us at ACSIEurope@acsi.org for special arrangements.
Payment and Cancellation Policy:
All conference fees must be paid by December 10, 2020 or your reservation will be cancelled. Participation may be limited to 240, so your payment guarantees your reservation.
Payment can be made by credit card or by bank transfer after completing the registration process.
Cancellations by December 10 receive a 90% refund.
Cancellations between December 10 and January 10 receive a 20% refund.
No refunds for cancellations after January 10.
Same gender or single room participant replacements are allowed until February 10.
Accommodation cannot be guaranteed for new reservations after December 10.
Keynote Speakers (YET TO BE ANNOUNCED)