The International Educational Leadership Conference
February 27 through March 2, 2019, Hungary
This is our 3rd International Educational Leadership Conference in Hungary. Registration is now open!
The ACSI International Educational Leadership Conference is a response to a growing desire for developing practical cooperation among Christian school administrators from various countries of Europe and beyond. We have hosted the IELC in 2015 and 2017 with about 190 participants from 23 countries! We are blessed to be able to work together for the promotion of quality Christ-centered education worldwide. See the 2017 Conference Report
Conference Theme: "Partnerships for Increased Impact"
Registration is now available here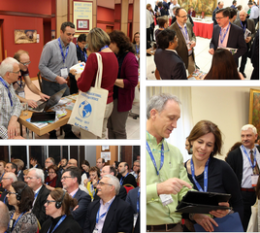 Conference Location:
Danubius Hotel Flamenco, Budapest, Hungary
Address: 3-7. Tas vezér utca, 1113 Budapest
Website: https://www.danubiushotels.com/en/
Conference Goals:
Inspire a shared vision for Christian education globally
Encourage fellowship among Christian school leaders
Encourage developing partnerships for Christian schools
Enhance leadership skills through plenary and workshop sessions
Program Details:
This conference will highlight 4 keynote speakers from various regions.
Workshops will be available, presented by highly experienced and qualified educators working in Christian school settings.
The schedule will incorporate a significant time for networking between schools and schools will be provided a small display area for initiating contacts and partnerships.
The 2019 DRAFT schedule is now available
We provide simultaneous translation in Czech/Slovak, Hungarian, Polish and Romanian during the main sessions. If you do not speak English, you will need to provide your own translator for school interaction times and workshops.
Workshops to be presented on Thursday and Friday afternoons:
Highlighting school leaders from various parts of Europe
We are now receiving workshop submissions HERE.
School Partnership Development:
Special Invitation to School Board Members...
While the structure and function of school boards varies from place to place, there is no doubt that board members play a significant role in the leadership of our Christian schools. Recognizing this, ACSI Europe invited DAVID BARTLETT, Director of Governance and Business Operations | ACSI Global, to lead a series of workshops specifically designed for Christian school board members. If you are interested in attending IELC, please fill out the following questionnaire by clicking on the link below, to help David focus on the most important issues you are dealing with. Complete the IELC 2019 Board Member Questionnaire
Costs:
Schools without ACSI membership

ACSI members Western region and international schools

ACSI schools - eastern region (HU, RO, CZ, PL, SK, UA, etc.)

Conference without lodging or breakfast

300 EUR / person

240 EUR / person

165 EUR* / person

Conference with Double room accommodation

420 EUR / person

275 EUR / spouse

360 EUR / person

275 EUR / spouse

290 EUR* / person

275 EUR / spouse

Conference with Single room accommodation

510 EUR / person

450 EUR / person

360 EUR* / person
* These ACSI members receive a scholarship to help cover the costs of this conference.
* A 5% discount is available for groups of 5 or more participants from the same school.
Conference fees include:
Conference without lodging or breakfast: lunches on Thursday and Friday, evening meals on Wednesday and Friday, 2 coffee breaks per day, all conference materials and registration
Conference with Double or Single room accommodation includes the above plus lodging for 3 nights, 3 breakfasts and access to the pool and hotel facilities
Spouse registration

only

includes lodging for 3 nights, 3 breakfasts, evening meals on Wednesday and Friday and access to hotel facilities.
If you need accommodation for up to 3 nights before or after the conference, please contact us to arrange the extra hotel nights at the same discounted rate.
Contact us at ACSIEurope@acsi.org for special arrangements.
Payment and Cancellation Policy:
All conference fees must be paid by December 10, 2018 or your reservation will be cancelled. Participation may be limited to 240, so your payment guarantees your reservation.
Payment can be made by credit card or by bank transfer after completing the registration process.
Cancellations by December 10 receive a 90% refund.
Cancellations between December 10 and January 10 receive a 20% refund.
No refunds for cancellations after January 10.
Same gender or single room participant replacements are allowed until February 10.
Accommodation cannot be guaranteed for new reservations after December 10.
Speakers: more to be announced soon...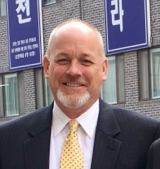 Joel Westa, Colonel (Ret) is the President/CEO of Christian Schools International. Following a 25 year career in the United States Air Force, he served in administration at the university level and at the pre-K-12 level. He has a bachelor's degree in music education from The King's College, an M.M. from
Penn State University, a Masters in Operational Planning from the US Army Command and Staff College and a Masters in National Security and Strategic Studies from the Naval War College, where he also taught decision making and implementation. He is a graduate of the Harvard Senior Executive Fellows program, the Van Lunen Fellows program, and holds two executive certificates from Notre Dame in Non-Profit Leadership and Management and Advanced Negotiation, and a certificate from Cornell University in Business Strategy. He teaches and writes on board governance, executive leadership, and organizational change and implementation and is a featured author on BiblicalLeadership.com.. He is married to Deborah and they have 4 children and 8 grandchildren.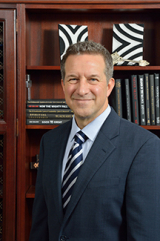 Mike Epp has been involved in Christian school education for over 30 years. He has traveled to more than 50 countries as an educational consultant and accreditation advisor. Mike served at a bilingual international Christian school, Pan American Christian Academy in São Paulo, Brazil for 19 years. His experience included serving as a guidance counselor, history teacher, coach and as the head of the school for the last 13 years. He travels extensively to serve the international school Christian community around the world. The Association of Christian Schools International serves nearly 20,000 schools in over 100 countries. He holds a Master's in Education and Guidance, a B.S. in Social Sciences, and an Education Specialist Certificate in Educational Administration.