Mentoring Emerging Leaders - Program Goals and Commitments
Mentoring Emerging Leaders (MEL) is designed to connect young leaders in their final years of high school or early years of university/college education with each other, with experienced mentors, and with meaningful service opportunities that allow them to practice what they are learning.
Program Goals
We trust that participating in this program will help you through opportunities to:
continue discussions about Biblical leadership with others who are also growing in this area.
develop your God-given gifts and use your influence to shape the culture of your school and community.
connect with what God is doing with other people in other schools and countries.
form meaningful networks with other leaders to discuss and apply what you are learning about leadership.
apply what you are learning in practical ways through learning activities built into the program and service opportunities.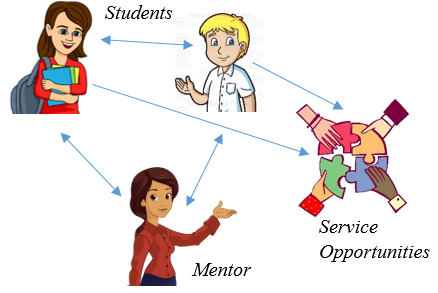 Program Commitments:
By registering for the program you affirm that you:
have a personal relationship with Jesus as your Lord and Savior, and desire to grow as a leader that honors Him and points others towards Him.
are able to commit to approximately 2 hours per week to engage in the learning activities provided by your mentor, and interact with other students and your mentor, for the duration of the program (12 weeks).
will participate in a service project that takes you out of your comfort zone and makes a real contribution to the needs of others, with the support of your mentor.
Register for the MEL program here.