Course offering - Using Questions for Better Learning
This is a new course set to open on February 2020.
Course Summary:
Using questions in our classrooms can lead to significant improvement in student learning and retention and also help students develop a biblical lens for learning and life. Why should I use questions in teaching? Which types of questions are most effective? How do questions promote a biblical approach to learning? How do I engage my students in a quality process of asking good questions?
Course Title: "Using Questions for Better Learning"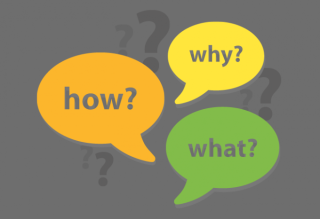 Course Format: online course at: https://acsieu.org/moodle
Course Language: English
Length of Course: 4 weeks (about 3-4 hours/week)
This course is available to anyone interested in understanding the use of questions from a biblical perspective. You do not need to be a member of ACSI or even be currently teaching. We require a minimum of 10 participants to begin the course. Please contact us for more details or questions.
Time frame and requirements: 3-4 hours per week for 4 weeks (for fluent English speakers).
Participation requirements and costs:
12 class hours of instruction with the option of official ACSI course certificate (CEUs may be available)
The course cost includes digital versions of the reading materials
Includes an official ACSI certificate of completion
If you have never taken an online class before or are unfamiliar with these topics, we recommend that you first complete our pilot course, The Mission of the Christian School.
Course Objectives: Participants will…
Identify the benefits of using questions in the teaching environment
Explore biblical foundations for the use of questions and their role in Jesus' teachings
Understand the connections between questions and critical thinking skills.
Explain different types of questioning based on the Socratic Method.
Create a strategy to improve questioning skills for me and for my students