Course offering - Christian Philosophy of Education
Classes are planned for October & February each year.
This course is approved by ACSI as an Alternative Christian Philosophy of Education plan for completion of ACSI teacher certification requirements in a special 8-week online interactive format.
Course Summary:
This course is designed to help Christian teachers develop in their understanding of a quality, Christian education and to assist them in the task of equipping students to influence their world through Biblical thought, character and action. This is accomplished by providing a foundation for a personal philosophy of Christian education. Selected readings, presentations and discussions will shape the writing of a 4-6 page "Philosophy of Christian Education" paper to summarize the learning of each participant. Participants will also apply this learning to the planning and delivery of a biblically integrated lesson in their subject area and target grade level.
Course topics include:
What is a Christian philosophy of Education?
The impact of our worldview on Education.
The distinctives of a Christian school.
A Biblical view of the student.
The nature of the learning process.
The role of the Christian teacher.
Biblical worldview integration in curriculum, instruction and assessment.
Course Title: "Christian Philosophy of Education"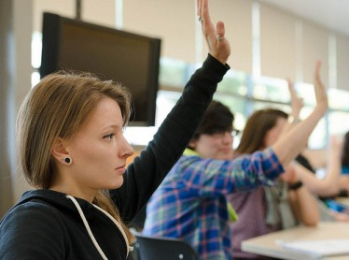 Course Format: online course at: acsieu.org/moodle
Course Language: English
Length of Course: 8 weeks (about 3-4 hours/week)
This course is available to anyone interested in deepening their understanding Christian education and developing a personal philosophy of CE. You do not need to be a member of ACSI or even be currently teaching. We require a minimum of 10 participants to begin the course. Please contact us for more details or questions.
Participation requirements and costs:
Time frame and requirements: 3-4 hours per week for 8 weeks (for fluent English speakers) which equals 30 class hours of instruction.
Course fee: This depends on your ACSI membership status and region. Please see the price chart. (100 EUR for ACSI member schools, 50 EUR for members in Eastern Europe)
The course fee includes digital versions of reading materials but one additional book is required at your expense (By Design by Martha E. MacCullough).
This is a special 8-week course designed to meet the "philosophy of Christian education" requirement for ACSI teacher certification.
You can view more details in the course syllabus (link below).
If you have never taken an online class before or are unfamiliar with these topics, we recommend that you first complete our pilot course, The Mission of the Christian School.
Course Objectives:

Participants will…
Articulate the differences between a Biblical and a non-Biblical approach to teaching

Identify the distinctives of a Christian education (and in an international context)

Describe the nature of the student with the value and differences each one has

Identify the roles of the Christian teacher in the learning process

Examine the Nature of Knowledge and tools for assessment in the learning process

Describe appropriate methods of integrating a Biblical worldview in teaching

Demonstrate the planning and delivery of a biblically integrated lesson in their subject area and target grade level

Prepare and write a personal Philosophy of Christian Education

Participate in self and peer evaluations.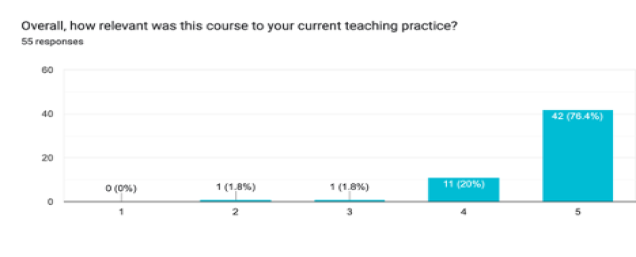 Recent comments from course participants:
This is one of the best and challenging online courses I ever did and the participation and encouragement from my instructors helped me stay on task and even complete the course.
I thought it was great! Completely relevant. You did not need to be one kind of teacher to be able to apply these principles- I am a PE and health teacher and I often feel many teaching courses do not apply to my classroom but this one was immediately helping me day to day.
The most valuable skill was being able to put my thoughts and beliefs together coherently in the paper on my Christian Philosophy of Education.
The idea of writing a Biblical Integrated lesson plan and actually teaching it has transformed my general teaching career. This skill is now of great value because it has helped me teach with intentional and planned goals of integrating Biblical principles.
When studying at a secular university to become a teacher, they were taught from a secular philosophical background, this course helped me to take away practical approaches from what I have been learning during student teaching and connect it to a Biblical understanding of education and the view of the curriculum.